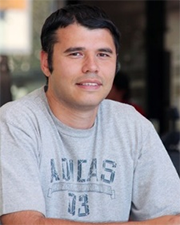 Prof. FARUK BALLI (will deliver a speech online)
School of Economics and Finance College of Business, Massey University
Research Area:
Applied Economics, International Macroeconomics, International Finance,Financial Economics, Islamic Finance, and Tourism Economics.
Research experience:
He is an experienced scholar,has published many papers of research value, has certain academic attainments in his research field, and has won many awards. He is an experienced teacher in education and has guided many master and doctoral students.He is a member of School of Economics and Finance Research Committee since 2019 Host for the candidate for Head of School at Albany in 2017, 2018 He worked for Recruitment committee to hire a new Finance lecturer in 2018. He was the member of organizing committee for "The Ignite event" which is held for first year Massey Business School students on February, 2016, 2017, 2018 at Albany.He organized a path way program for Master of Finance students between Zaman University in Cambodia and Massey University starting from August, 2016.He has been invited to review and provide feedback on PBRF reports for my colleagues as part of the Institutional Review of Research by Massey Business School, in September, 2015.And he organized to establish a student Exchange/ or relevant student programs with a few Turkey Universities including Gediz University, Turgut Ozal University, and Suleyman Sah University 2011-2013.
Topic:
Big Data in Econometrics: An Application on the Dividend Smoothing Models
Abstract:
In this paper, we quantify the drivers of the dividend smoothing by employing 8550 US firm data from 1970 to 2019. We test the dividend smoothing models show that dividend growth is almost uncorrelated with net income growth. This finding-in line with previous studies-suggests a full risk sharing among firms to smooth their dividend payments. However, novel to the literature we incorporate the dynamics of risk sharing and add the permanent income growths and aggregate income growth (firm aggregate) to the picture. We find that even though dividend growth is immune to annual net income shocks, it is mostly affected from net income growth in the 5- or 10-years period. Empirically, we show that permanent income hypothesis (PIH) also holds for firms when they distribute their dividend. They consider their long-term income growth rather than year by year growth. Second and important contribution is that firms also consider the aggregate (sector or country level) growths in distributing dividends. The aggregate risk sharing has a positive impact on dividend growth thereby suggesting that firms pay dividend more when all firms aggregate sector is doing well and pay less when economy is doing bad. Obviously signalling issue would be quite effective in determining the degree of the "aggregate risk sharing". Since both permanent income and aggregate growth takes over the net income growth's role, we investigate if firms' financial positions might affect the extent of the dividend smoothing. We find that firms that have vulnerable liquidity positions, have more correlation of their dividend growth their long-term net income growth and more importantly they share the risk more with overall economy, i.e. pays more(less) dividend when economy is doing good(bad).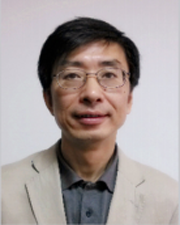 Prof.Zhang Lei
School of Economics, Sichuan University
Research Area:
Macroeconomics, Finance
Research experience:
Lei Zhang is Professor of Economics at the School of Economics, Sichuan University. He was educated at Peking University (BSc) and University of Warwick (PhD). His previous academic career includes positions at University of Warwick, with visiting positions at Peking University, University of Iowa, Southwest University of Finance and Economics in China and Rome University at Tor Vergata. He has also worked at the Bank of England as a Houblon-Norman and George fellow. He has publications in the Economic Journal, Journal of Economic Dynamics and Control, Economica, International Journal of Finance and Economics, Oxford Economic Papers, Manchester School and so on. His current main research interest includes endogenous financial crises and macroeconomic implications of imperfect credit markets.
Speech Title:
Belief bifurcation in an increasingly interconnected world?
Abstract:
The recent history of globalization suggests that an increasing interconnection between countries brought about by technological progress, though produced tremendous benefits to the world economy on average, engenders vastly different views and attitudes among different population groups. This divergence of opinions can significantly affect not only domestic politics, but also international cooperations.
In a world where individual verification of the true state of nature is prohibitively costly, a naturally rational belief-updating-rule would be that the individual uses the weighted average of his/her own signal and those of his/her neighbour's to form the belief. So this social learning rule would include the average of the neighbour's opinions. In a highly and quite evenly interconnected population with such social learning rule, posterior beliefs in the population tend to converge, contrary to what have been observed. By retaining the assumption that belief updating is the rule above, this paper puts forward a hypothesis that sufficient degree of homophile in choosing interconnection could in principle generate bifurcation in posterior beliefs as homophile disproportionally favours in-group connectivity. As these posterior beliefs may not reflect the true state of nature, actions taken based on these beliefs may result in inferior welfare.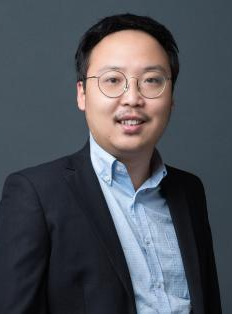 Assoc. Prof. Guo Yue

School of Business, Southern University of Science and Technology , China
Research Area:
e-commerce, big data marketing, sharing economy, digital tourism and enterprise innovation
Research experience:
His main research interests include e-commerce, big data marketing, sharing economy, digital tourism and enterprise innovation. The e-commerce case and community network software case he wrote was accepted by the Harvard case library. Invited editorial board of Information and Management. Editor-in-Chief of the International Journal of Information System and Management.He has worked in computer research scientists, network development engineers, and investment analysts. He has been involved in the creation of a cross-border e-commerce and virtual currency trading platform, the University of London Consumer and Enterprise Digital Analysis Center and the Shuguang International Joint Research Institute.
Speech Title:
Research Paradigm Based on Big Data: Taking Marketing and Management Information Research as an Example
Abstract:
Big Data analysis is key to the specific operations of data science and artificial intelligence. It covers a wide range of fields, including probability statistics, optimization and operations research, machine learning, deep learning, etc. It is one of the necessary technologies for future academic research and collaboration between industry and academia. Data analysis technology is a means and method for analyzing and processing Big Data. As an important information carrier, Big Data now plays an important role in the information society. By studying the core fundamentals of information retrieval, information transmission, information processing, and information control, you will master the mathematical theories and methods to efficiently solve scientific and engineering problems using modern computer tools. Drawing on the latest research in management systems and marketing, I will introduce and discuss the value and paradigm of Big Data in medical research and the problems of manuscript review.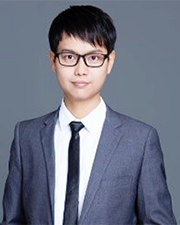 Invited Researcher Liu Feng
Institute of Artificial Intelligence and Change Management, Shanghai University of International Business and Economics, China
Research Area:
Blockchain, artificial intelligence, big data, cognition, finance, operations research, brain computer interface and other fields.
Research experience:
Specially invited researcher of Shanghai University of international business and economics, director of blockchain technology and Application Research Center of artificial intelligence change and Management Research Institute, industry professor of Binjiang College of Nanjing University of information engineering, member of blockchain Professional Committee of China automation society, and former senior consultant of IBM GBS. It has more than ten invention patents, utility model patents and software copyrights. More than ten OA core papers have been studied and published.
Topic:

Blockchain Technology and Application Research
Abstract:

In recent years, blockchain technology has gradually matured, and related technologies and applications have developed significantly. This report will focus on blockchain protocols, related applications. Meanwhile, this report elaborates on the main content: the development status of blockchain technology and application research at this stage in the context of digital economy.The report will elaborate the subject matter from four aspects: the definition and history of blockchain, the technological innovation situation of blockchain, blockchain application, collaborative innovation and forward-looking application.